Author:

Category:

Date:

Tag:
Jakarta really loves Japan festivals or matsuri by how frequent such events held. Ennichisai Matsuri at Little Tokyo, Jakarta was one of them. What's not to love when there's plenty of snacks, beers, cosplayers, and pretty girls to take photo at.
The Ennichisai promotion posters said that there was a Rp. 10.000,- entrance fee. But to my surprise, there were no ticket stands there and I (along with the other hundreds of people) just walked right in there.
I pinpointed the event on the map below. I had no idea why. It took place at the streets of Melawai. A place that is nicknamed the Little Tokyo because of the abundance of Japanese restaurant and bars in the area.

View Ennichisai 2010 in a larger map
Nickname of the area, 'Little Tokyo', instantly became a reality. As you walk in, you may hear chatters in Japanese language and also the loud and pleasing welcome voice of irasshaimase from the the food stalls. Your eyes might also be entertained by those bizarre costumed people hanging around the streets. Well in my eyes they are not that strange, but just another well-spirited otakus.

Ennichisai Cosplayer 1

Ennichisai Cosplayer 2
While I was there, they paraded 2 portable Shinto shrines or mikoshi around the street. One of them were carried by the brave and sweaty mens:

Ennichisai Mikoshi 1
While the other mikoshi were carried by the exact opposite:

Ennichisai Mikoshi 2
Among the midst of other photographers, I had salvaged a few up front head shots of the merrier mikoshi bearer: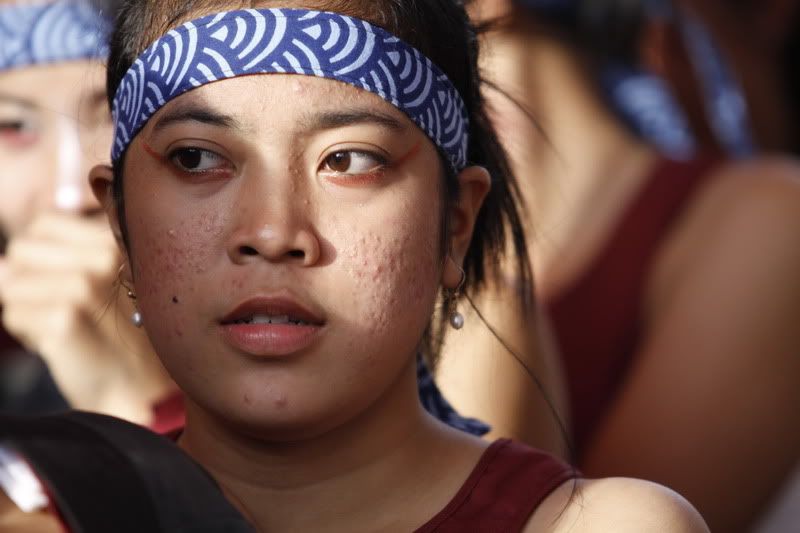 There was two girls riding with the mikoshi that the men carry. I'm not sure what they are doing or the symbol behind of it though. But these girls dure got good balance and the ability to hold on. She is one of them: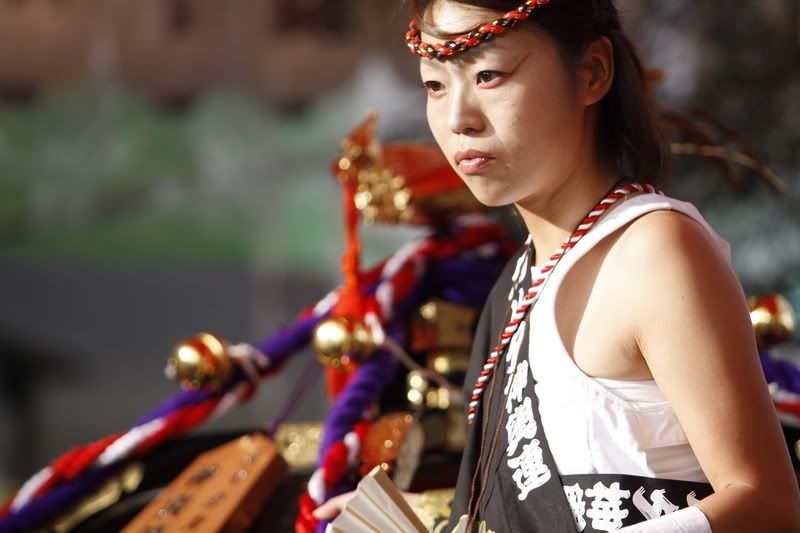 Ennichisai Mikoshi Rider
Traditional or ceremonial Japanese clothings were easily spotted along the festival. Perhaps the most interesting thing that I saw was the combination of yukata and Islamic veil.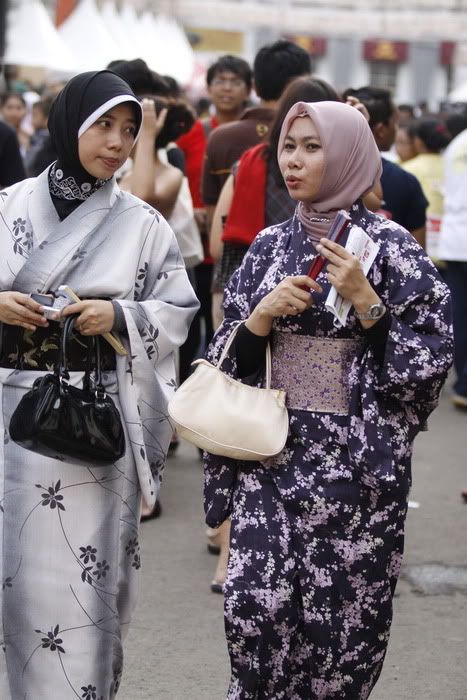 Yukata and Veil Combination
I have to say that it is remarkable how Japanese culture can assimilate even into the sometimes strict old religion. Shintoism have many gods or what they call the kami. While the monotheistic Islam, well they have a word for the polytheism believer which is shirk; to consider any other god than the true Allah. And that is unforgivable. But how could this would break any law or moral? It simply cannot because it's just a fashion statement.
Enough for the talk. Getting on to the pictures: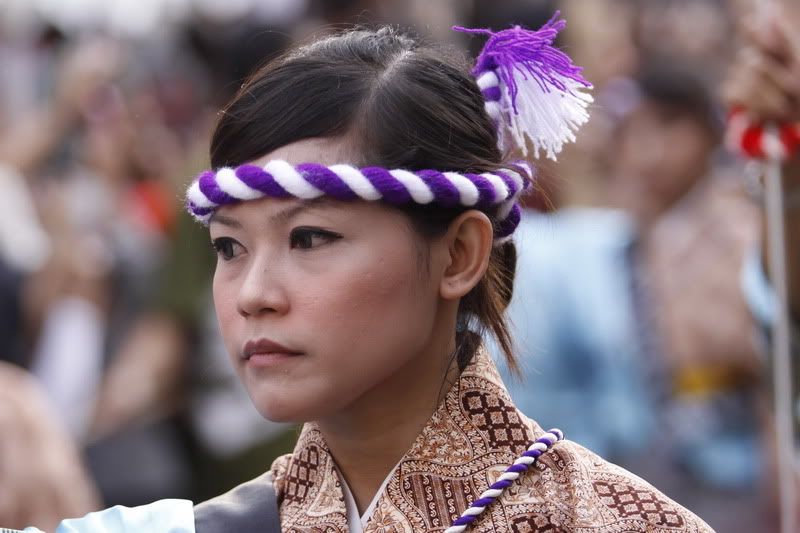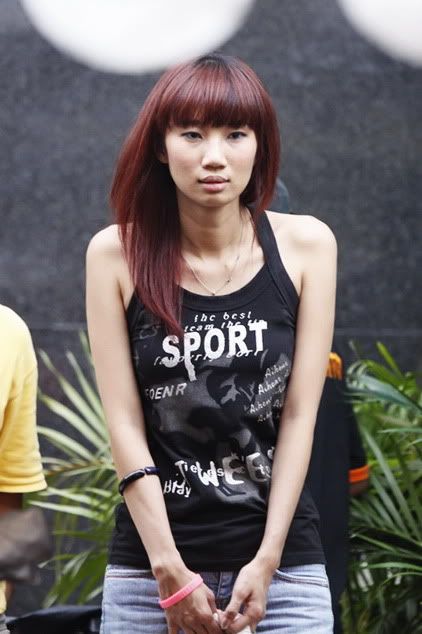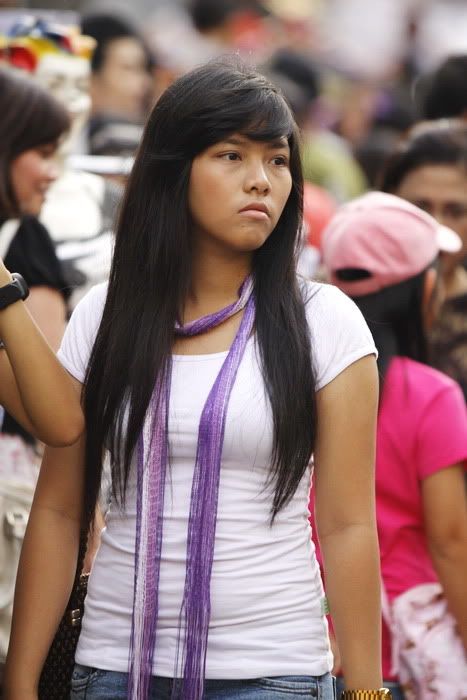 All photos were taken during the Ennichisai Festival 2010 by mantosz.
If one of this is your photos, I would gladly print for you. Just ask.