Taman Mini Indonesia (TMII) held a Wayang Kulit performance as a part of its anniversary. The Wayang Kulit was performed by dalang Ki Sukron Suwondo from Blitar. Although it was held on a regular day, people still look enthusiast for the 10 hours show.
The title of the Wayang performance is "Semar Membangun Jiwo" and the story depicts how Indonesian commoners reacts to the corrupted souls of the higher ranks that brings the country down. To make the story fresh, trending topic news are weaved into the story. Just like in a play, the story have musical part, comedies, fighting scenes, romance, etc. The dalang Ki Sukron narrates and controls his Wayang for 10 hours straight from 8 pm to 6 am.
Truthfully, Wayang Kulit show is for a very segmented audience since the Dalang only speaks in Javanese language throughout the show. Although lost in translation, I can hear the story through its music. The Dalang often narrates in beautiful musical phrases and his vocal vibration is to weep for. Pesinden or female singers are there to accompany him taletelling the epic story along with a big band of ethnical intruments.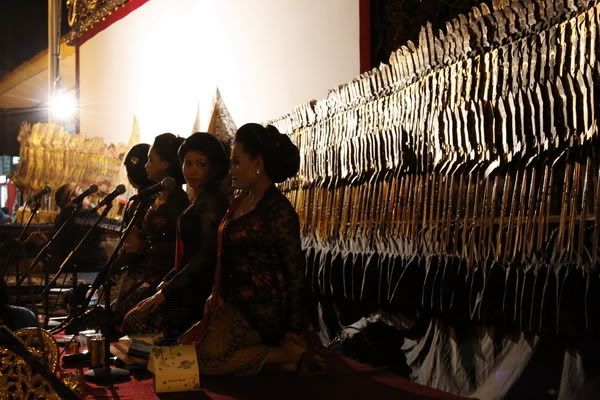 Pesinden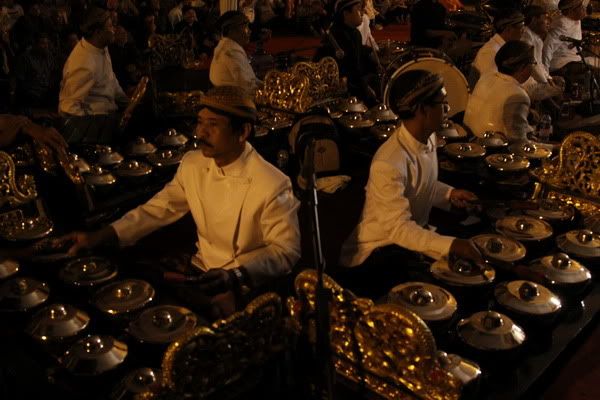 Gamelan Players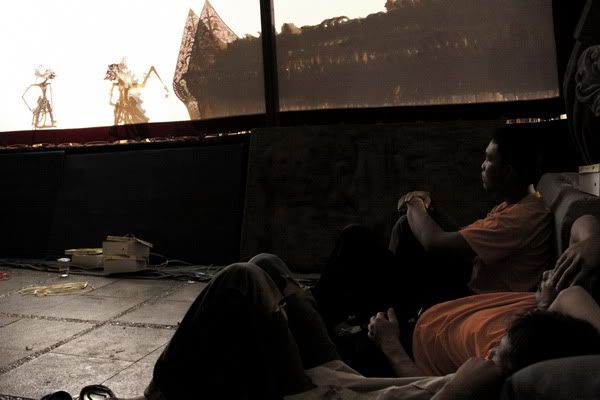 Crews watching the show backstage
The Dalang often shows his remarkable skills on handling the Wayangs in the part of story where fighting involved, especially where there are more than two Wayangs in the scene.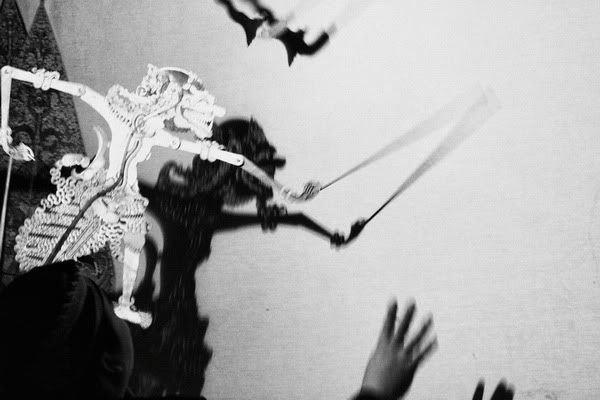 Wayang Kulit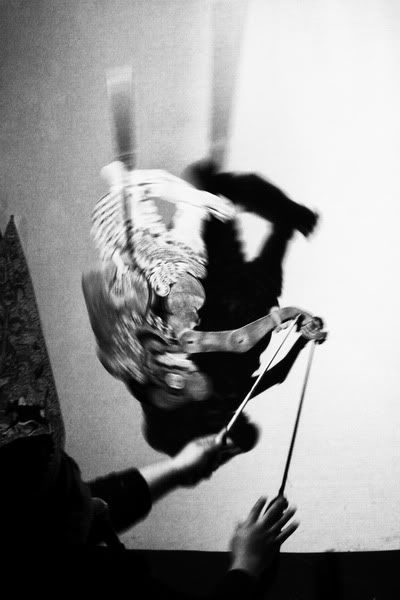 Spinning Wayang Kulit