The Java Jazz Festival venue in 2010 was moved to a bigger area; Pekan Raya Jakarta; to hold bigger crowds. I was there at Saturday, tiring my legs off to the last bits of performance, but it was worth it.
This year, the festival schedule started from 5 p.m. to 1 a.m., which is more shorter if compared with last year's festival schedule. This may be due to the additions of stages that reaches to 22 stages.
Java Jazz Festival on Saturday alone has more than 50 artist that were distributed on the 8 hours time slot. So there is a lot of possibilities that your want-to-see artists will get an overlapping schedule. That means lots of sacrifices had to be done.
I went to the first performance at 5 p.m and Allen Hinds is playing. His music is smooth jazz and I thought it is very John Scofield. He was very playful and once he pointed to the audience, to a girl next to me who photographing him with her DSLR camera. She was instantly shocked. Funny moments :)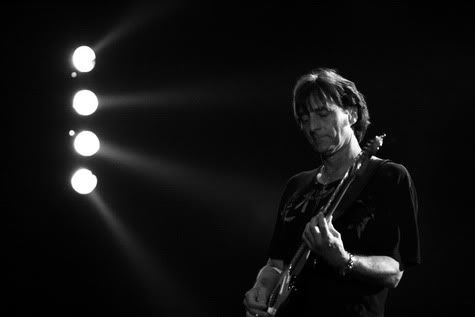 Allen Hinds on Java Jazz 2010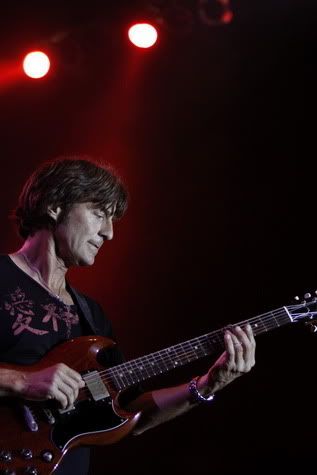 Allen Hinds on Java Jazz 2010
The second artist I saw is Christian McBride and Inside Straight. This indeed my most enjoyable moments as they perform swing jazz. Chairs were provided in the hall, so the audience are expected to be seated while watching. I brought a DSLR camera with heavy 70-200 mm lens. People will see me as one of those photo maniacs who maniacally frantic on finding good front positions to shoot. But taking photos are not important for me if I have to choose between being seated and relax while enjoying a really really good music. From now on, this festival is not about taking photos. For me, this is a music experience.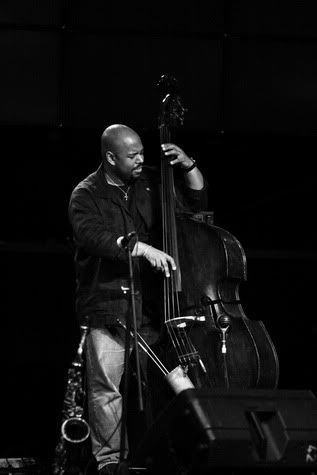 Christian McBride on Java Jazz 2010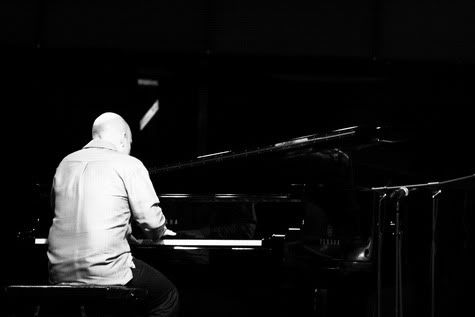 The Inside Straight on Java Jazz 2010
Next performance is Breakestra. Bringing funky music and a cover from James Brown, would one refuse the funk beat only to have steady hands for shooting photos?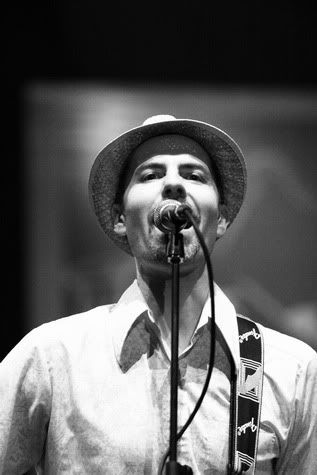 Breakestra on Java Jazz 2010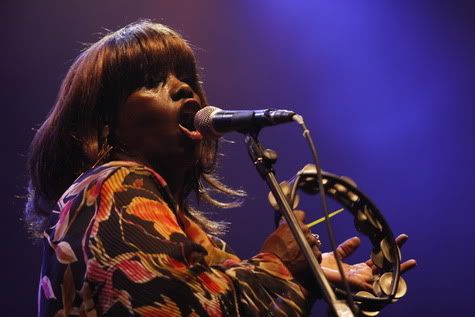 Breakestra on Java Jazz 2010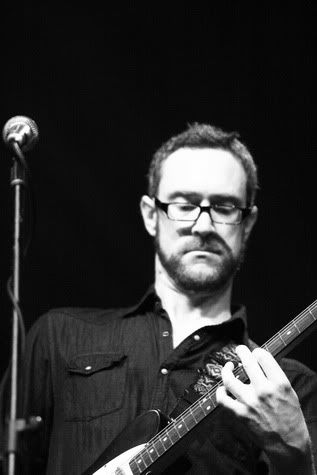 Breakestra on Java Jazz 2010
Next is Lee Ritenour. He always perform in every Java Jazz Festival I attended. I choose to come on Saturday to see him play. Pity that I hooked up with friends this time and thus, limiting my mobility to catch each performers on my wanted list between stages. We were late to get on his stage and got on the very back of the hall. Oh. it was also said that the Indonesia President Susilo Bambang Yudhoyono also watched this performance. (By the way, the president is also a musician). Lee Ritenour closes with an encore of a 7th time signature song. Which is perfect because I love odd time signatures!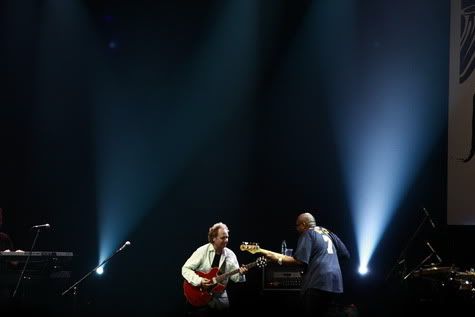 Lee Ritenour on Java Jazz 2010
Last is George Duke. This guy is a classic. Even though I hate smooth jazzy R&B music, I still decided to watch his performance. When improvising, this guy's lick is totally heavenly awesome :)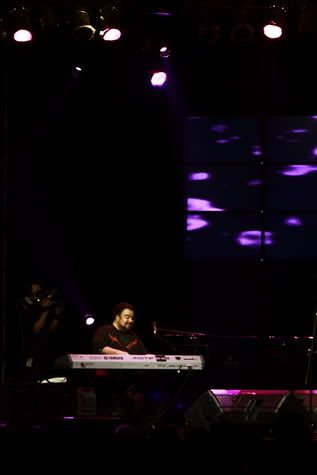 George Duke on Java Jazz 2010
Ok, that's concludes my Java Jazz day. This year's festival really hectic as the crowds seems to be endlessly flowing in. Pop artists who contribute on the festival are largely responsible for that masses. But still, special shows where extra tickets have to be bought to watch them aren't applied to the real jazz musicians. I gotta respect that. I'm not a cheapskate though. I would spend extra money if Guthrie Govan or Pat Metheny or John Mclaughlin or the Rosenberg Trio or Chic Corea are playing on the special show.