Author:

Category:

Date:

Tag:
Gunkanjima is now a deserted island after being one of the most populated island in the world. Saiga Yuji photographed its transition in 1974 and named the collection 1974 Gunkanjima.
I stumbled an article in Kirainet.com about the deserted island Gunkanjima and was amazed by the photograph seen on the YouTube video where there are still peoples living there. That's where I have founded this amazing photographer called Saiga Yuji. His family name happens to be the same as the hero photographer on an anime series Speed Grapher.
Black and white street photography always seduce me. Taking my imagination beyond those reality with gleaming color distractions all over the place. All of those life that once happened are recorded. The memories of it are preserved against time. That's why they are precious, even for the person who absolutely have nothing to do with it.
Disclaimer: All of this next photos are taken by Saiga Yuji, which are available in his own site.
Gunkanjima was once a Mitsubishi owned island since 1890 where they mined coal until it exhausted in 1974. In that long year, the island grew its inhabitants to 135,000 people per km². The population of the remote island had established apartments, cinemas, arcades, casinos, swimming pools, supermarkets, hospitals, schools, and graveyards to serve them.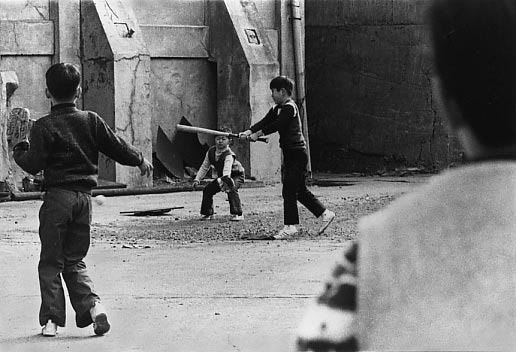 Saiji Yuji - Gunkanjima - Yakyu

Saiji Yuji - Gunkanjima - Uchida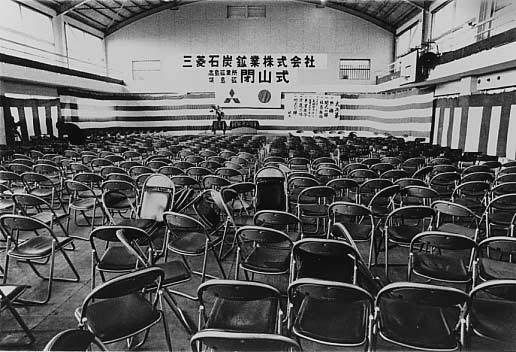 Saiji Yuji - Gunkanjima - Heizan

Saiji Yuji - Gunkanjima - No2 Tate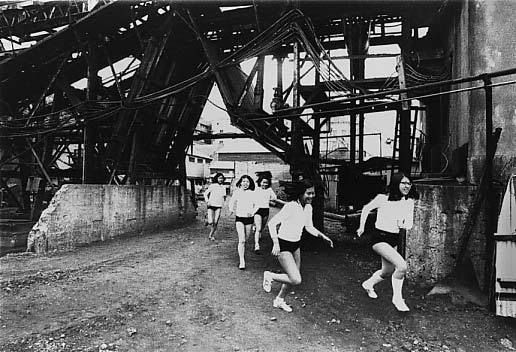 Saiji Yuji - Gunkanjima - Marason

Saiji Yuji - Gunkanjima - Furo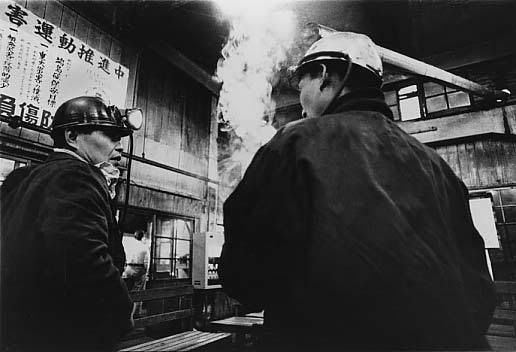 Saiji Yuji - Gunkanjima - Coalman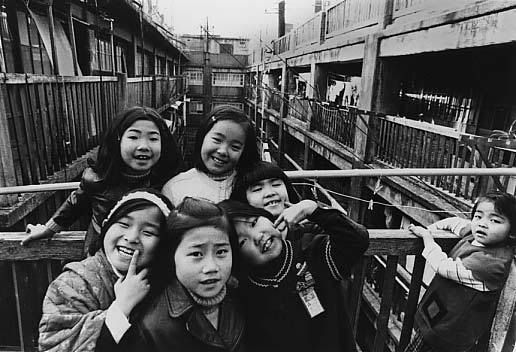 Saiji Yuji - Gunkanjima - Kodomo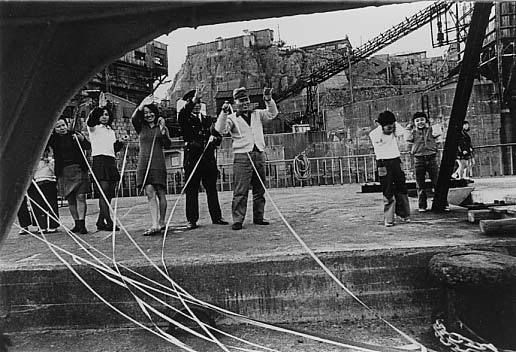 Saiji Yuji - Gunkanjima - Miokuri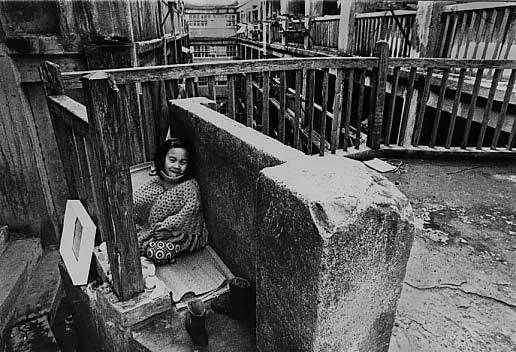 Saiji Yuji - Gunkanjima - Mamagoto

Saiji Yuji - Gunkanjima - Hito

Those photographs reminds me a lot to the classic movie Metropolis in some senses. You can see all those daily common activity taken in a conspicuous place with heavy concrete backgrounds. But Yuji can separate his human subjects from its surreal surroundings, brought it to the surface, and represented it in a very humane way. Personally for me, the photo series are very romantic.
After 1976, what have been the most dense populated area becomes a deserted island. Afterwards in 2002, Mitsubishi donated the island to Nagasaki. It was prohibited to visit the island, except for 2005 where journalist had been granted permission. Now from 2009, tourists are able to visit the ghost island for 4500 Yen round-trip. Going there is 50 minutes ferry ride from Nagasaki.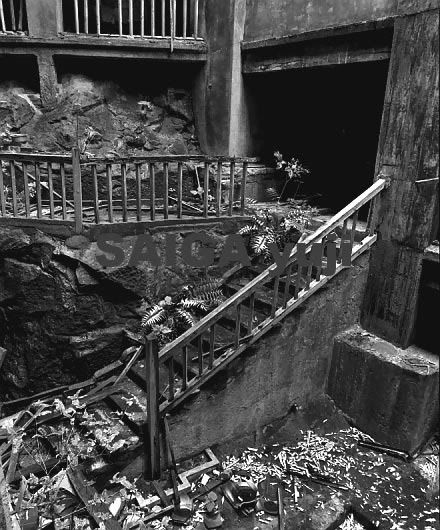 Saiji Yuji - Gunkanjima


Saiji Yuji - Gunkanjima

Sources: Kirainet, Saiga Yuji website, Wikipedia