Kawah Putih is a getaway site to the south of Bandung. A 2 hour car-ride, this place provides beautiful lake scenery as it filled with sulfuric activity. Not only that, but Ciwidey have lots more to offer for tourists.
Most people thought that Kawah Putih is in Bandung, as Mountain Tangkuban Perahu is. But it's not, and it's in Ciwidey. Going there from Bandung by car means you have to get out from Bandung on the toll road that bounds to Jakarta.
Exit the toll at Kopo exit gate. You can follow the directions and map from this website. Or just ask the locals if you're not sure with the map. Even though it's far, Kawah Putih is easy to reach by car. You can't missed it.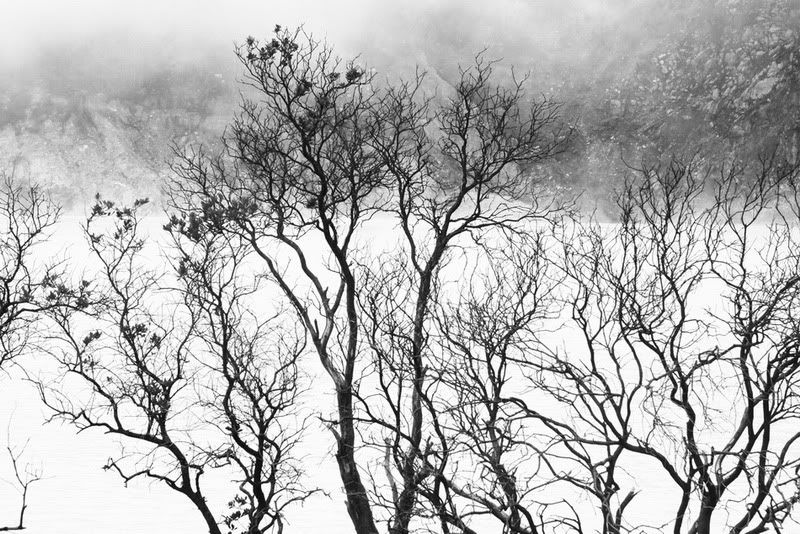 Even though it's beautiful, exotic and all. If you have been to the Ijen Crater in East Java, you might as well skip the trip. This is a child's play. The site was so easy to reach from the car park. Short walk and flat ground. The sulfur smoke was so minimal you could enjoy your cigarettes there. No miners as the mine has been shut down for a long time ago.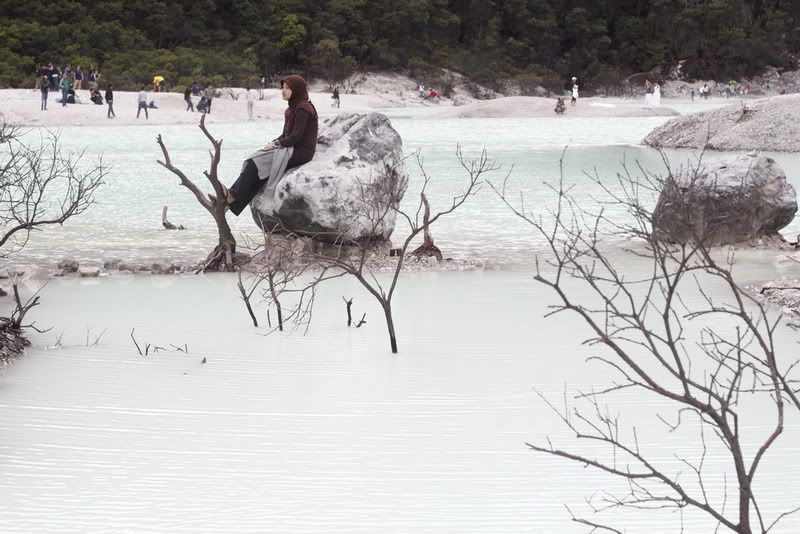 This is also one of the most photographed site in Indonesia. So if you shot photos there, it would likely to ada a few to the existing millions of photos. Professionally or amateur.
Knowing that fact in mind, I tried to make a twist on my photo shooting. I made my camera to shoot in Monochromatic mode. Not on that JPG + RAW Settings that you still could get the original color if you screwed up on the B/W settings. Only JPG. It was fun. The pictures in this page are not edited at all, except for the first square one.